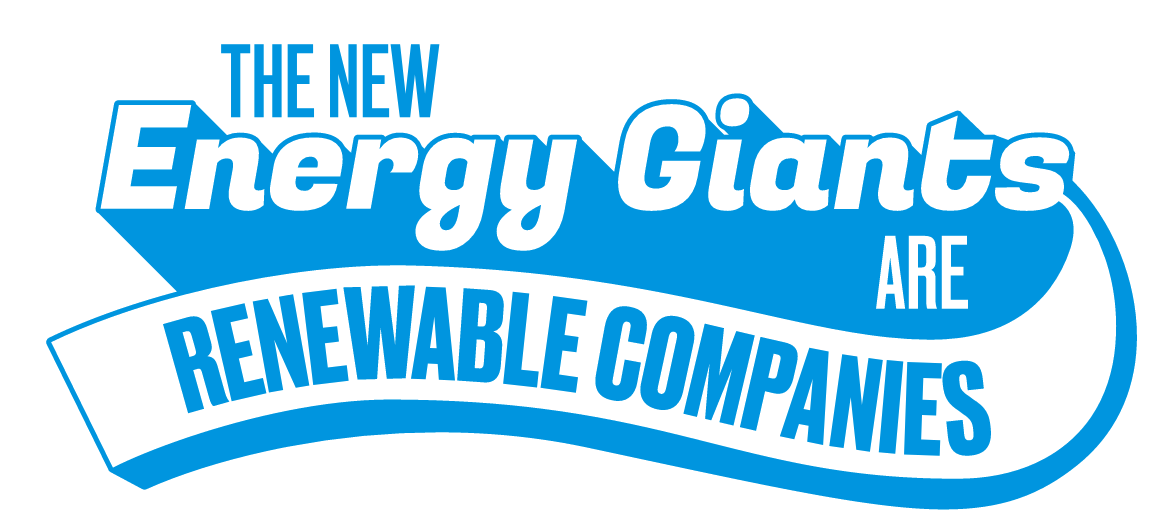 Meet the clean supermajors. They have the clout and financial might of the energy behemoths that plumbed the world over for oil and gas before them. But instead of digging mines and drilling wells, they're leading the race to electrify the global economy.
These four companies—Enel, Iberdrola, NextEra Energy and Orsted—prioritized the building or buying of clean-power plants when those assets were still considered alternative and expensive. Now they're on the cusp of a breakthrough. Ever-cheaper solar panels and wind turbines are beginning to dominate new power installations, threatening the growth of natural gas on our power grids and upending energy markets.
China has also shifted its biggest state-run energy companies toward renewables. In 2017, it formed China Energy Investment Corp. by merging two state-owned giants. The company has close to 40 gigawatts of renewable power generation capacity, according to BloombergNEF, more than any of the European and American majors. Coal is still a huge part of its business, with 185 gigawatts of thermal power produced in 2019. Unlike the biggest clean-energy giants in Europe, China Energy is almost entirely focused on its home market.
Other big renewables players include Brookfield Renewable Partners, whose portfolio includes 7,900 megawatts of hydro and 4,700 megawatts of wind, and RWE AG, whose renewables unit is planning to invest up to 5 billion euros ($6 billion) until 2022 on renewables and storage technologies.
Date: 19th December 2020
Source: Bloomberg
Read more: https://www.bloomberg.com/graphics/2020-renewable-energy-supermajors/