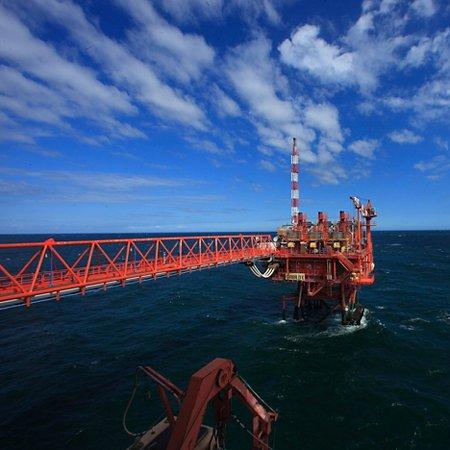 Eni and the local community in perfect harmony, with sustainable gas production and the creation of a CO₂ storage hub.
Working in synergy with the local community
Our commitment to exploration and production has resulted in a major investment plan for the Central Northern District (DICS) of Ravenna. Launched in 2017, the plan has seen over 1.1 billion euros invested over the last three years in the development and maintenance of Adriatic offshore gas assets. The process will continue over the next few years with the implementation of an offshore decommissioning plan, involving the removal of a first batch of nine offshore structures, with dismantling set to take place from 2023-2024. Upstream activities are in step with the local community, having reached common ground over environmental, economic and social sustainability. Emilia Romagna is a good example of the coexistence of tourism, agriculture and Oil & Gas activities. With a long history of E&P in the area, Italy's 'Food Valley' has developed exceptionally high food and agriculture standards alongside its hydrocarbon fields. The coastal strip between Ravenna and Riccione, home to Eni's gas platforms, also boasts numerous Blue Flag beaches.
A major CO₂ storage site for Ravenna
Leveraging Carbon Capture and Storage (CCS) technology, we are aiming to build the world's largest centre for CO₂ storage off the coast of Ravenna, quickly and safely converting spent natural gas deposits that could potentially hold 300-500 million tonnes of CO₂. Once operational, these stores will make it possible to decarbonize not only all of Eni's activities but also other industries. Reusing existing facilities allows us to cut construction costs, making Ravenna a blueprint for future projects in our decarbonization process. We intend to seek support from the European Innovation Fund for the Ravenna project, which will have significant knock-on effects in terms of technology and skills, helping us to create a new, competitive and fully 'Made in Italy' industrial supply chain.
Date: 2nd november 2020
Source: Eni
Read more: https://www.eni.com/en-IT/operations/italy-ravenna-upstream-activities.html