"RETHINKING ENERGY TOGETHER, ALLIANCES FOR A SUSTAINABLE ENERGY FUTURE"
Backed up by a 25-year history as a leading event for the upstream sector in the Mediterranean, in recent years the OMC event has started approaching other forms of energy, from renewables, energy efficiency, low carbon economy to circular economy in order to increase the awareness about the complementarity of all energy sources.
We are aware this transformation will develop gradually, based on the legacy of the OMC Offshore Mediterranean Conference and the sister event REM - Renewable Energy Mediterranean Conference, however we are already carrying out some significant changes right now that will trace the path to the new OMC we are aiming at.
We are not moving away from our past, on the contrary we are capitalizing on its strengths to enlarge our perspective and be more inclusive. There is no other way to talk about energy today unless taking in all segments across the entire value chain. This has led to the reshuffle of different aspects of the traditional event.
First of all, the event name as OMC has been renamed:
"OMC Med Energy Conference and Exhibition"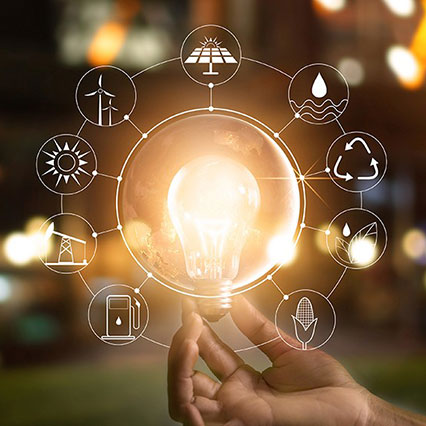 A broader Programme Committee:
To broaden the conference contents and properly address the challenges of sustainable energy, the OMC Programme Committee has taken in new competences, adding to the already prestigious list of companies and academia, representatives from Enea, CNR, DNV GL, Corepla, Cariplo Factory, BCG, OGS (National Institute of Oceanography), Scuola Sant'Anna, Montanuniversität Leoben, Polytechnic of Milano and Torino, Clausthal University of Technology.
The Innovation Room:
To attract and get young generations involved in the energy transition path the new arena called Innovation room will engage universities, start-ups, companies and investors in presentations and contests to exploit the potential of fresh ideas and turn them into new projects and solutions for the industry.
Strategic plenary and panel sessions:
The new energy scenario, heavily stressed by the world pandemic and oil price volatility, prompts us to discuss on an ample spectrum of issues: from strategies and new business models to reverse the economic downturn and face long-term challenges to investments and policy requirements which will help the industry evolve towards a net zero future.
The power of Alliance:
Alliances will play a tremendous role in the future energy scenario as they become strategical to enable companies to produce lower carbon emissions, enhance efficiency and performance and remain competitive.
This is why OMC 2021 will boost partnerships between energy operators, contractors, institutions and consumers to unlock huge business potentials.
CONFERENCE AGENDA TECHNICAL PROGRAMME
Learn more about OMC, receive information by email and stay tuned: SUBSCRIBE TO OMC NEWSLETTERS