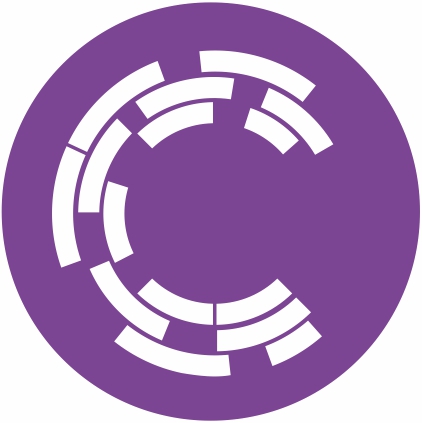 The PROCESS EQUIPMENT ZONE is a featured speaking zone created for companies in the energy related equipment sector who wish both to exhibit and to deliver a presnetation of their products & servcies in a dedicated industry zone within OMC event frame.
The development in technology for the energy sector is vital to ensure that energy is produced in a cleaner, cheaper and faster way and this can only happen through modern and high-tech equipment & tools such as compressors, pumps, valves.
This dedicated zone provides a unique opportunity to present the latest technologies through real presentations because both a talking podium and a presenting zone are availble int he same place.
Access to the presentations of the Process equipment Zone is free of charge for OMC attendees therefore your invited guests will not have to pay any entrance fee (a standard advanced visitor registration is only required).
For information about how to book your slot, please contact exhibition@omc.it
If you are a leader in the process equipment sector, ask exhibition@omc.it how to be the sponsor
------
Thank you to EURO GAS SYSTEMS

Sponsor of the OMC 2021 Process Equipment Zone
HAVE A LOOK AT 2021 PROCESS EQUIPMENT PROGRAMME:
28 SEPTEMBER
15,00/15,45 BAKER HUGHES: OFFSHORE AERO GAS TURBINE PACKAGES: COMPACT, LIGHT AND FLEXIBLE; RELIABLE AND EFFICIENT PUMP SOLUTIONS FOR CCUS; SOLUTIONS FOR DECARBONIZING OFFSHORE COMPRESSION
29 SEPTEMBER
10,00/10,15 PLM ENGINEERING GROUP SRL: PLM COMPANY PRESENTION: OUR NEW PRODUCTION SITE, presented by Marco Valenti
10,30/10,45 R. STAHL SRL SOCIO UNICO: ARE ENERGY MANAGEMENT AND PROCESS AUTOMATION GROWING TOGETHER?, presented by Alberto Digiuni
11,00/11,15 TECHNE S.R.L.: TK-2D HIGH PERFORMANCE GREASE INJECTION PUMP FOR VALVE MAINTENANCE, presented by Carlo Ganzetti
11,30/11,45 F.LLI RIGHINI SRL: OFFSHORE O&G AND WIND TECHNOLOGIES TO FULFILL THE ENERGY TRANSITION, presented by Caterina Righini
12,00/12,15 BREDA ENERGIA S.P.A.: ENERGY TRANSITION: A LOOK AHEAD TO SUSTAINABLE APPLICATIONS FOR OUR PRODUCTS, presented by Fabio Ballabio
14,00/14,15 BLUTEK SRL: ADVANTAGES OF INTEGRATION AS LEADING FACTOR IN EPC PROJECTS, presented by Umberto Silvio Nobile
14,30/14,45 INDRA SRL: SIL4 INDRA SOLUTION FOR HIPPS, presented by Andrea De Carli
15,00/15,15 SEA SRL: PIPELINES POST-TRENCHING OPERATIONS IN SHORE APPROACH AREA, EVEN IN VERY HARD SEABED, AVOIDING THE EMPLOYMENT OF A COFFERDAM, presented by Guido Ballestri
15,30/15,45 ROXTEC ITALIA SRL: INNOVATIVE SEALING SOLUTIONS FOR PIPES, presented by Massimiliano Urso
16,00/16,15 INTERGRAPH LLC: TODAY'S INNOVATIVE TECHNOLOGY FOR DIGITAL DESIGN AND OPERATIONS OF ENERGY FACILITIES DRIVES TO SUSTAINABLE DE-CARBONIZATION., presented by Maurizio Granata
16,30/16,45 PROGEPI SRL U (COSMI SPA SU): ASSET INTEGRITY 4.0. THE LIVING DIGITAL TWIN COSMI APPROACH TO ASSET INTEGRITY , presented by Ing. Lonardi Graziano
30 SEPTEMBER
10,00/10,15 BALDINI GROUP: LIFTING TOWARDS GREEN ENERGY presented by Nicola Liverani
10,30/10,45 ERREVI SYSTEM SRL: GAIN TOTAL CONTROL IN YOUR ENGINEERING PROCESS WITH A SECURE WEB-BASED ENVIRONMENT THAT HELPS YOU KEEPING EPC CONTRACTS ON TRACK WITH FASTER DEPLOYMENT, BETTER COLLABORATION AND IMPROVED HANDOVER, presented by Davide Rovesti
11,00/11,15 VALVOTUBI IND. SRL: VALVES IN HYDRO, REFINERIES AND INDUSTRIAL PLANTS: REQUIREMENTS AND SOLUTIONS, presented by Elisa Reggiani
11,30/11,45 TECMA S.R.L.: TECMA PIGGING PROCESSES AND NEW INSPECTION TECHNOLOGY APPLICATION, presented by Andrea Bologna
12,00/12,15 ERREESSE: ERREESSE - VALVES FOR SPECIAL APPLICATIONS, presented by Laura Borelli
14,00/14,15 CHUN & VOLLERIN: PRODUCTION SOLUTIONS FOR WIRE AND CABLE INDUSTRY, presented by Corrado Magnolfi
14,30/14,45 GEORG FISCHER SPA: WE CLOSE THE LOOP: HOW PROCCESS AUTOMATION CAN SUPPORT THE PRODUCTION, presented by Stefano Argiolas
15,00/15,15 G.I.&E. SRL: COMPRESSOR SYSTEMS – ONE STOP SHOP, presented by Paolo Pecchi
-----
For information about how to book your slot, please contact exhibition@omc.it
If you are a leader in the process equipment sector, ask exhibition@omc.it how to be the sponsor