OMC is the Mediterranean leading oil, gas and energy event, enabling commercial experts and technical innovators to discover business-changing insights, explore innovative solutions and build profitable business connections.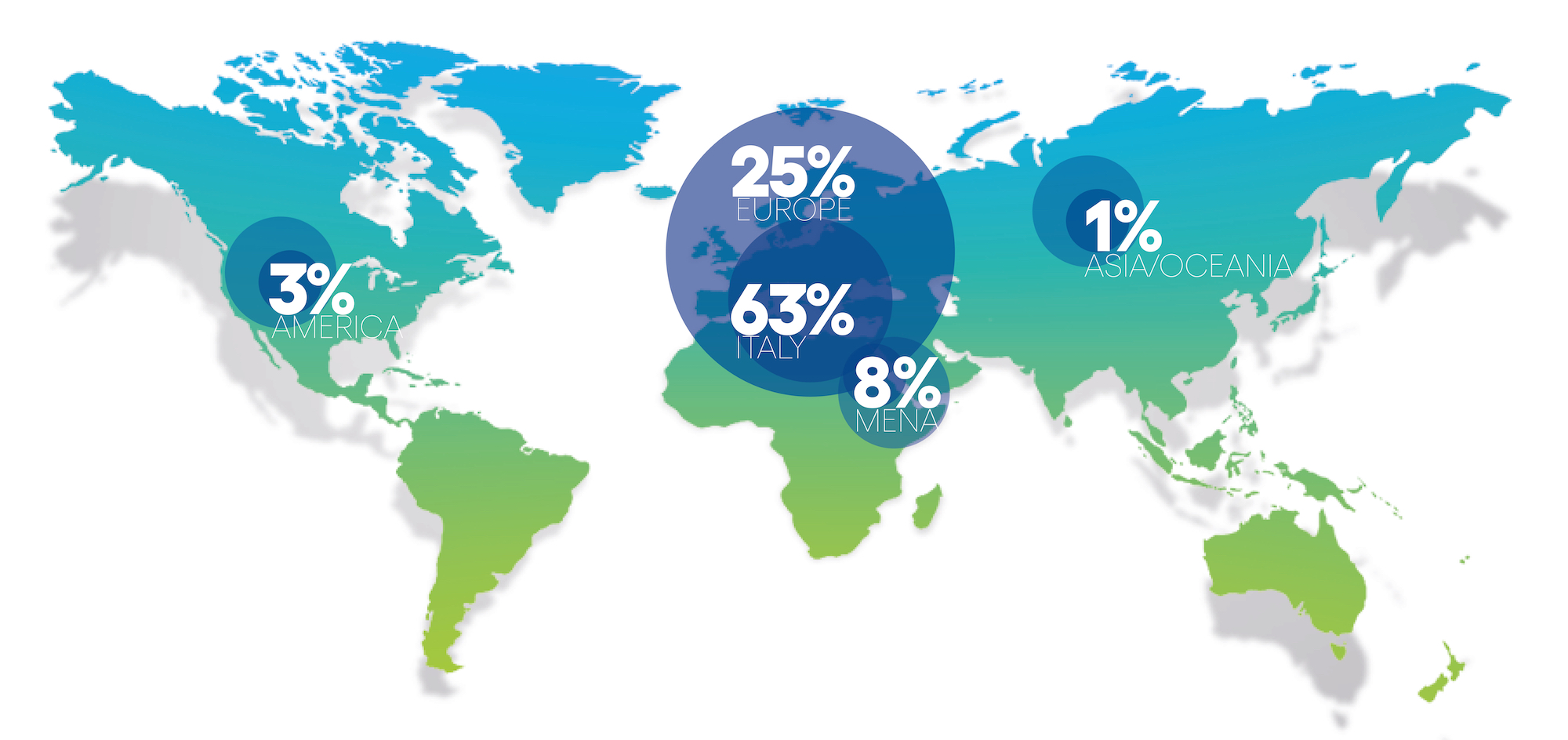 EXHIBITORS BY INDUSTRY SECTOR
| | | | | | |
| --- | --- | --- | --- | --- | --- |
| 20% | PROCESS EQUIPMENT / FACILITIES | 10% | HEALTH / SAFETY / ENVIRONMENT (HSE) | 7% | MARINE EQUIPMENT & SERVICES |
| 19% | VALVES / ACTUATORS / PUMPS / PIPING | 9% | DRILLING AND COMPLETIONS | 4% | TRANSPORTATION / LOGISTICS |
| 17% | ENERGY OPERATORS / E&P | 9% | AUTOMATION / IT | 5% | POWER SUPPLY |
NEW SECTORS AT OMC 2023
RENEWABLES
Renewables play a leading role in energy transition massively cutting carbon emissions and helping to mitigate climate change. Power capacity from renewables is set to expand by 50% between 2019 and 2024, led by solar PV. (IEA.ORG). Renewables will increase their contribution especially if solar and wind power are fully integrated with sustainable bioenergy providing another key part of the mix. All this means speeding up innovation in business and technology.
HYDROGEN
Hydrogen has the potential to support the transition to a decarbonized energy system, and in particular can help decarbonise those sectors that have been harder to electrify, such as transport and heating.
Considered as a synthetic "green" fuel, hydrogen from renewable or low carbon hydrogen could rapidly restructure the energy mix in the coming years.
BIOFUELS AND EFUEL
Biofuels make an important contribution to solving the problem of climate change being the key lever to pursue sustainable mobility and to reduce GHG as their use is almost CO2 neutral. The modern bio refineries integrate the conversion processes of biomasses to produce biofuels, electricity and biochemical to supply the increasing power and fuel demand.
WASTE TO ENERGY
Waste-to-energy plants offer two important benefits of environmentally safe waste management and generation of clean electric power. They produce clean and renewable energy and have the potential to create a recycle process by converting industrial and municipal waste into energy, electricity and heat, and by converting the biodegradable fraction of the waste into high calorific value products
CCUS
CCUS is a critical part of the industrial technology portfolio to accelerate the industry sector transformation that is essential to meet global climate goals.
While significantly reducing emissions, CCUS technologies add value to production processes by transforming substances and products such as plastics, concrete, methanol, biofuel, and other forms of hydrocarbons for use as alternative and renewable energy.
↓↓↓
DOWNLOAD OMC FLOORPLAN DOWNLOAD OMC EXHIBITOR LIST
Possible financing opportunities for Italian companies exhibiting at OMC:
YOUR PARTNER FOR INTERNATIONALIZATION
STAY TUNED ON OMC NEWS
Connect with OMC network, join a +20.000 peer community and keep yourself updated with the latest trends of the energy transition scenario, by receiving OMC newsletters!